Trust the Professionals with Your Lawn and Landscape. We Take Good Care of You.
Great landscaping really can be hassle-free when you hire Carolina Outdoor Creations, Lawn & Landscapes. We offer all the landscaping services you need, including routine lawn mowing, lawn care, landscape design and installation, tree care, and more. Our crews work efficiently without sacrificing quality. When you work with us, you can always depend on our transparent process and high integrity. We are the full-service residential landscaping company that is ready to freshen up your Holly Springs, North Carolina landscape and increase the natural beauty of your outdoor areas.
You may remember us as Mow Blow & Go of North Carolina. We have expanded our landscaping services and changed our name, but we still have the same high level of customer communication that we've always had. We value all our customers, and we're going to do what it takes to meet your expectations. That means we're going to listen closely to what you have to say, and we'll always respect you and your property. If you ever have a question or concern, we are a phone call or email away. We think you'll be impressed with our overall responsiveness to your landscaping issues.
We have been making lawns look amazing since 2010. Our reliable lawn mowing services are still as transparent and easy to obtain as ever. With simple, transparent pricing available right on our website and no complicated contracts to deal with, you can get lawn mowing services very quickly. We mow when you want us to, and we'll stop whenever you tell us to stop.
If you need a reliable landscape maintenance company, a complete landscape makeover, or a beautiful new outdoor living area, then you've come to the right place. Our full line of services are complemented by our dedicated and skilled crew. Industry-specific technology keeps us all on schedule, which means you can rely on us to be there when we say we're going to be there. Take advantage of our high level of quality and business integrity, available to all our customers whether you own a small home or a large estate. 
As you keep reading, you'll find out more about the various landscaping services available to homeowners in Holly Springs, North Carolina as well as the rest of our service area, including Raleigh, Garner, Durham, North Raleigh, Apex, Cary, and other parts of Wake County.
Your Landscape Dreams Can Become True with Our Professional Landscaping Services
Whatever you have in mind for your home landscape, we can help make it come true. All our landscaping services are dependable and come with excellent customer service. From complete landscape makeovers to regular maintenance, you'll find what you need at Carolina Outdoor Creations, Lawn & Landscapes.
Weekly or Every Two Weeks mowing keeps your lawn looking great all year long. No contract is needed because our pricing system is simple and transparent.

Landscape Maintenance

Stop worrying about how you will maintain your landscape. Let us do the routine maintenance work for you.

Lawn Care

Seasonal yard cleanup and weed control in landscape beds.

Our creative designers will help you visualize the beauty of your new landscape.

Landscape Lighting

Highlight your home's landscape safely with professional landscape lighting.

We build long-lasting patios, retaining walls, and other hardscaping elements to complement your well-designed landscape.

Extend your home's living space with a fabulous outdoor living feature, such as an outdoor kitchen, fireplace, or fire pit.

Tree Services

Allow our tree experts to plant more trees in your yard, remove unwanted trees and stumps, and professionally prune your trees so they grow properly.
We'll make your landscape healthy and gorgeous with our landscaping services. Landscape construction projects come with a warranty, guaranteeing long-lasting quality on your new patio or outdoor living area. All our prices are transparent. You never need to worry about hidden fees. 
View our Portfolio for inspiring landscape ideas from past projects.
Join Our Legion of Satisfied Customers
Our customers love how reliable and trustworthy we are. We love to hear them say so! Read these honest reviews from satisfied customers in Wake County.
"Always professional, efficient, reliable...Scott goes beyond the call to ensure great customer service on lawn care and hardscaping services. So thankful to have him take care of my lawn and landscaping!"
- Sharon M.

"Great company to deal with. Scott is a true professional and shows that he cares that his customers are satisfied with his work. He has done an outstanding job with our property. Would highly recommend him."
- Marylou H.

"Scott and his crew did some landscaping work at my house and I was blown away with how much better my property looked when he was finished. Scott was straightforward, responsive and an overall pleasure to work with."
- Andrew M.

"Since moving to Raleigh Scott and his crew have been maintaining my lawn and have always done a fantastic job. They are professional, show up on time and do a great job for a great price. I highly recommend them."
- Dallas A.

Check out our Google Reviews for more proof that Carolina Outdoor Creations, Lawn & Landscapes does everything it takes to make local homeowners happy.
All Our Landscaping Services Are Easy to Obtain Through Our Step-by-Step Process
Getting the lawn care and landscaping services you need should be simple and uncomplicated. That's why Carolina Outdoor Creations, Lawn & Landscapes has developed a unique sign-up process that gets you connected with our prices and schedules right away.
For reliable lawn care services, you can get started now by following these easy steps:
To sign up for professional landscape construction services, follow these simple instructions: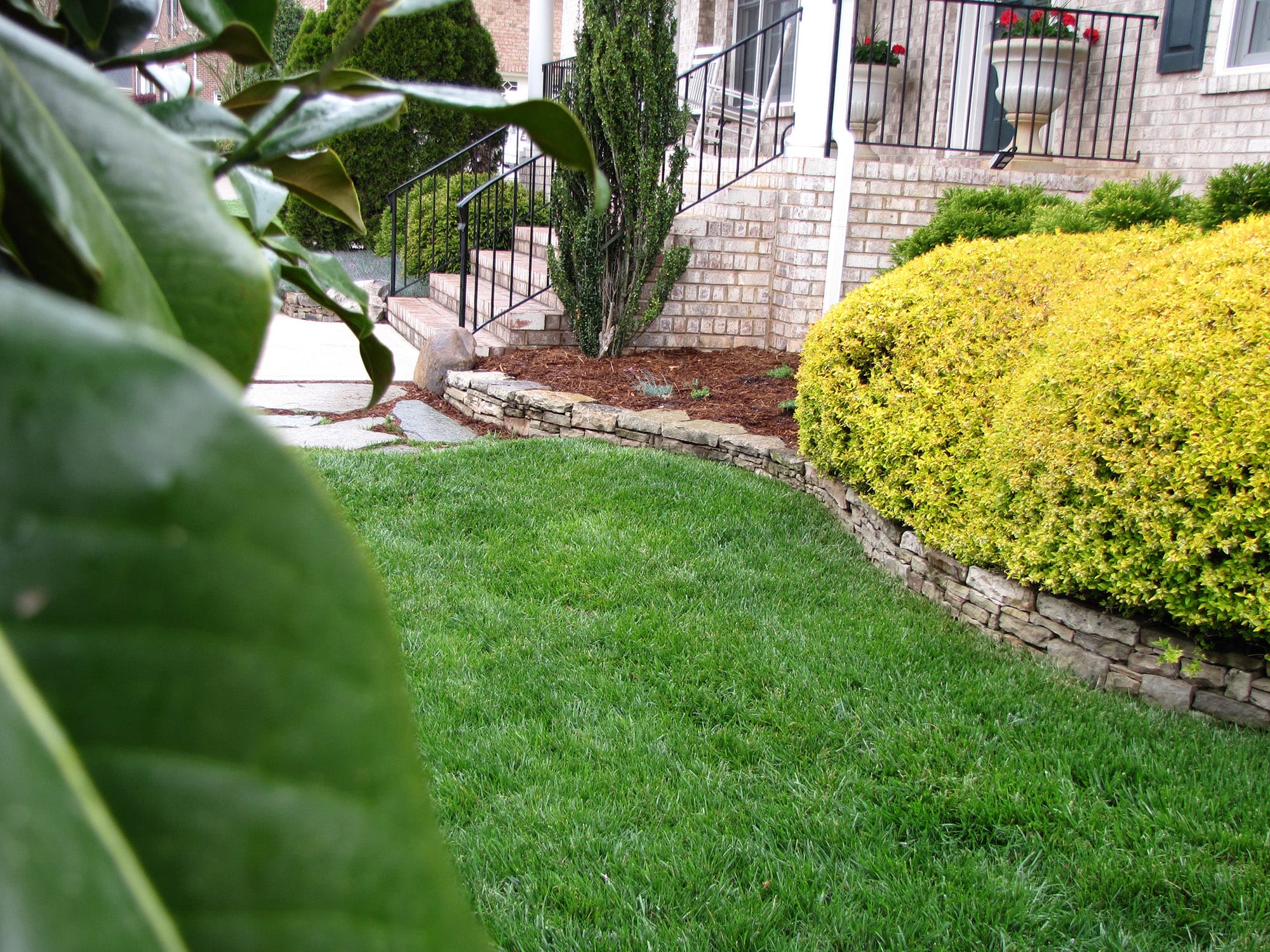 At Carolina Outdoor Creations, Lawn & Landscapes, we are committed to answering every phone call. Good communication with our customers sets us apart from other lawn care companies. Our communication commitment extends to our pricing system, which we make clear and easy to understand. You can trust Carolina Outdoor Creations, Lawn & Landscapes to be honest and provide high-quality work at every job.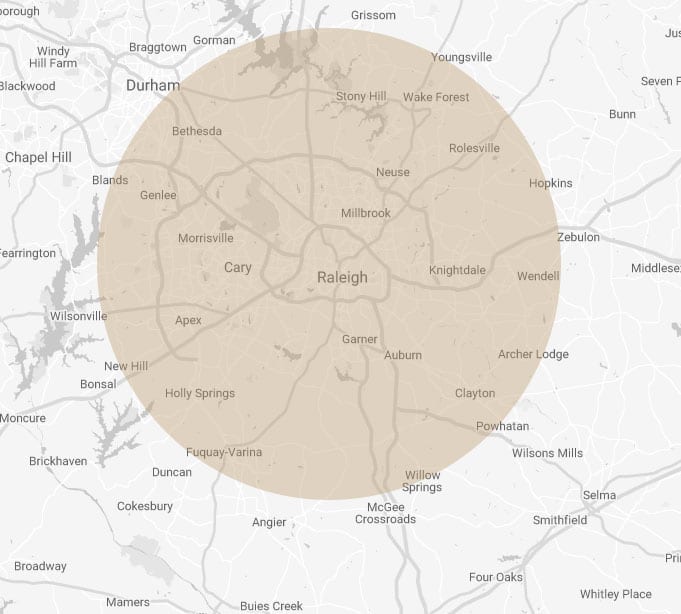 We Serve Raleigh, North Carolina and the Surrounding Areas
Our landscaping company is based in Garner, North Carolina, and we are pleased to work on residential landscapes all over the Raleigh, NC area. See our main Service Area page for a complete list of cities and neighborhoods.
Join Carolina Outdoor Creations, Lawn & Landscapes!
We are always looking for dependable employees to work on our landscaping crews. If you love working outdoors, appreciate the natural beauty of North Carolina, and value hard work and dedication to customer care, please get in touch.
Begin Your Landscaping Project in Holly Springs, NC Right Now
Whatever you have in mind for your landscape, we'll let you know how we can help. Our professional team is experienced at solving unique landscaping issues, so don't be afraid to throw us a challenge! We have the right equipment and technology to make your dream landscape possible. From beautiful landscape designs to high-quality installations to faithful landscape maintenance, we are your one-stop shop for all things landscaping in Holly Springs, North Carolina. 
Contact us by phone or email to begin the easiest and most valuable relationship you'll ever have with a landscaping company. If you would like to sign up for dependable lawn mowing services, click Get Started Now.