A New Landscape Design Will Give Your Raleigh Area Home a Fresh, Healthy Look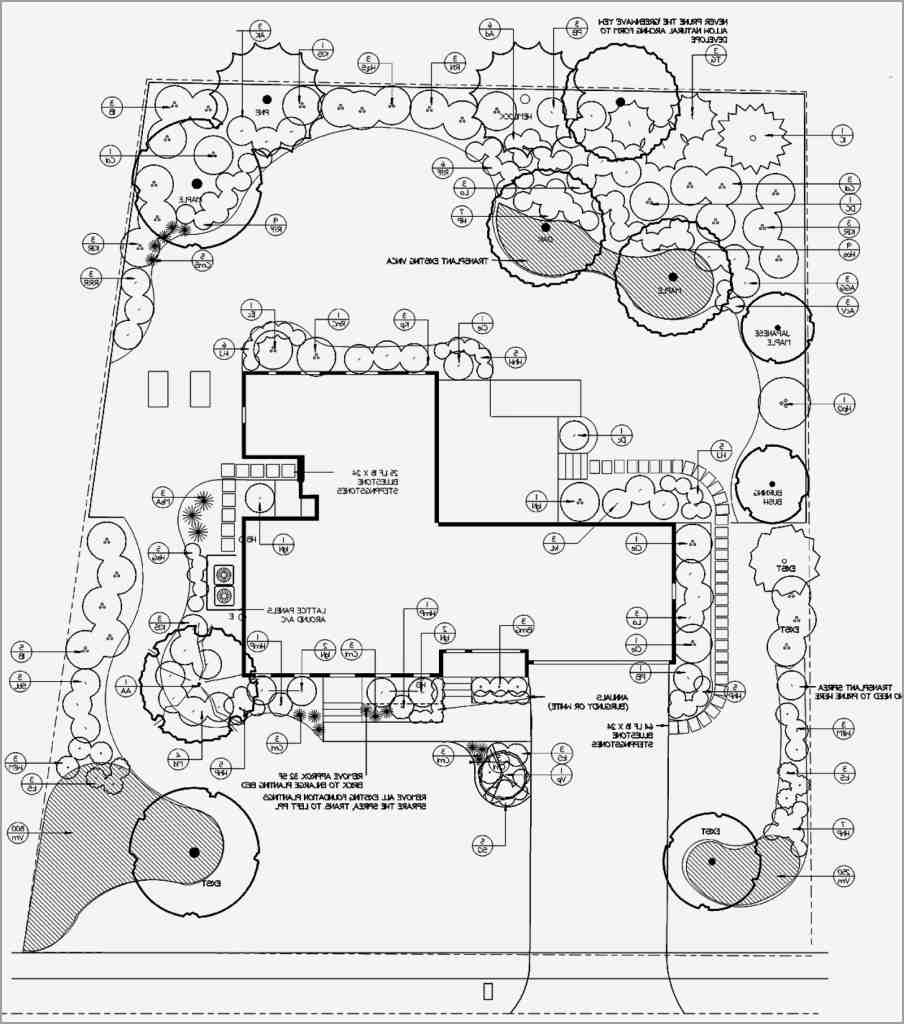 When your landscape looks tired and worn-out, it's time to think about designing something new to lift your spirits and increase the curb appeal of your Raleigh, North Carolina home. The professional landscape design team at Carolina Outdoor Creations, Lawn & Landscapes can help you envision your home landscape in a new way. Do you have ideas that you want to incorporate into your landscape? A line of shrubs, a new patio area, or maybe a fountain surrounded by flower beds. Whatever you want, we can help you make it happen. This is the magical stage of landscaping where dreams begin to take shape!
We keep everything customer-oriented at Carolina Outdoor Creations, Lawn & Landscapes. That means you're going to be an integral part of all the decision-making processes. We listen to you. Carolina Outdoor Creations, Lawn & Landscapes commits to great communication between ourselves and the customer. In the landscape design department, we especially want to hear from you. Your wants, needs, and preferences drive us forward as we come up with a gorgeous design for your home landscape.
Keep reading to find out more about our landscape design process. As always, it's easy to get started with any of our services. We maintain a transparent pricing system with no hidden costs. Carolina Outdoor Creations, Lawn & Landscapes takes the mystery out of landscaping!
Join Our Legion of Satisfied Customers
Our customers love how reliable and trustworthy we are. We love to hear them say so! Read these honest reviews from satisfied customers in Wake County.
"Always professional, efficient, reliable...Scott goes beyond the call to ensure great customer service on lawn care and hardscaping services. So thankful to have him take care of my lawn and landscaping!"
- Sharon M.

"Great company to deal with. Scott is a true professional and shows that he cares that his customers are satisfied with his work. He has done an outstanding job with our property. Would highly recommend him."
- Marylou H.

"Scott and his crew did some landscaping work at my house and I was blown away with how much better my property looked when he was finished. Scott was straightforward, responsive and an overall pleasure to work with."
- Andrew M.

"Since moving to Raleigh Scott and his crew have been maintaining my lawn and have always done a fantastic job. They are professional, show up on time and do a great job for a great price. I highly recommend them."
- Dallas A.

Check out our Google Reviews for more proof that Carolina Outdoor Creations, Lawn & Landscapes does everything it takes to make local homeowners happy.
Transform Your Landscape with the Future in Mind
Landscape design services begin with imagination. It takes vision to make something better from an old landscape. Our professional designers are more than artists, though. We also have a lot of skill and practical landscaping knowledge that comes into play during the design process. We understand the types of plants that grow well in the Raleigh area, drainage issues, the effect of shade and sun on the different areas of your landscape, and other key landscaping principles. Our designers will strive to give you a landscape that will grow strong and healthy over the years, giving you long-lasting beauty in your yard.
The benefits of hiring a professional landscape team to design your home landscape include:
Gain Inspiration from Beautiful Home Landscapes in the Raleigh, NC Area
Carolina Outdoor Creations, Lawn & Landscapes experience in landscape design is evident in the photos on our Portfolio page. We invite you to take a look at our past projects and let your imagination go wild as you envision changes in your own landscape.
Our Simple Registration Process Gives You Easy Access to Professional Landscape Design
Getting the lawn care and landscaping services you need should be simple and uncomplicated. That's why Carolina Outdoor Creations, Lawn & Landscapes has developed a unique sign-up process that gets you connected with us right away.
To sign up for professional landscape construction services, follow these simple instructions: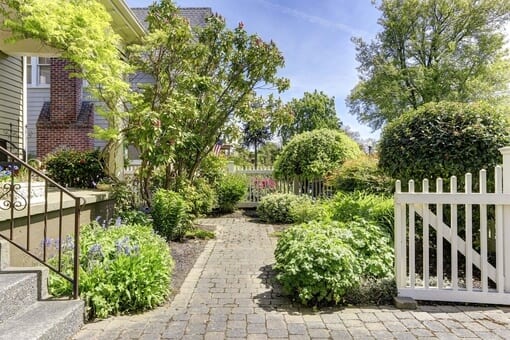 At Carolina Outdoor Creations, Lawn & Landscapes, we are committed to answering every phone call. Good communication with our customers sets us apart from other lawn care companies. Our communication commitment extends to our pricing system, which we make clear and easy to understand. You can trust Carolina Outdoor Creations, Lawn & Landscapes to be honest and provide high-quality work at every job.
Comprehensive Landscaping Services to Complement Your Landscape Design
Because we are a full-service landscaping company, we can offer you everything you need for your landscape. All our services are meant to be simple to understand with no hidden costs. Which of these landscaping services could your residential landscape benefit from?
Lawn Care

Keep your lawn healthy and beautiful all year long with our extensive lawn care and mowing services.

Landscape Design

Allow our creative designers to help you visualize a new landscape for your home.

Tree Services

Take care of your gentle giants with our expert tree care and removal services.

Plus more!

See our full list of high-quality lawn care and landscaping services available in Raleigh.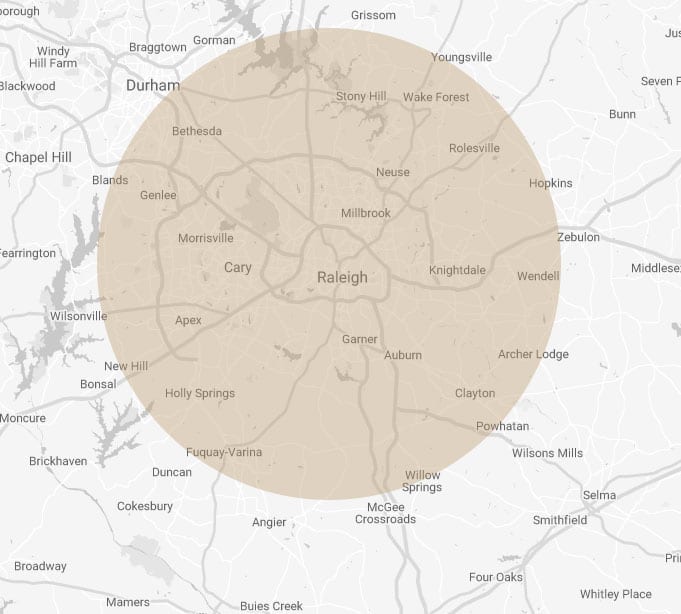 We Serve Raleigh, North Carolina and the Surrounding Areas
Our landscaping company is based in Garner, North Carolina, and we are pleased to work on residential landscapes all over the Raleigh, NC area. See our main Service Area page for a complete list of cities and neighborhoods.
Join Carolina Outdoor Creations, Lawn & Landscapes!
We are always looking for dependable employees to work on our landscaping crews. If you love working outdoors, appreciate the natural beauty of North Carolina, and value hard work and dedication to customer care, please get in touch.
Schedule a Consultation with Our Professional Landscape Design Team
Do you have a new landscape on your mind? Give us a call today! Even if your landscape dreams are vague, we can help you envision something new and different that will give your home a whole new look. Please contact us to talk about our design process.